UAS Detect and Avoid
All aircraft flying in the NAS must comply with the operating rules of 14 CFR, specifically, §§ 91.3, 91.111, 91.113, 91.123 and 91.181(b), which address see and avoid, collision avoidance, right-of-way rules, and remaining well clear.
A Detect and Avoid (DAA) system is required to assist the remote pilot with operating an aircraft safely in the NAS.
DAA equipment may also be used to comply with the duties in International Civil Aviation Organization (ICAO) Annex 2 to the Convention on International Civil Aviation, specifically Chapter 2, Paragraph 2.3.1. These operating regulations assumed that a pilot would be onboard the aircraft and would be able to fully comply with these rules.
In May 2017 RTCA published DO-365, the Minimum Operational Performance Standards (MOPS) for UAS Detect and Avoid Systems. Four months later the Federal Aviation Administration (FAA) published Technical Standard Order (TSO) C-211 for Detect and Avoid (DAA) Systems referencing DO-365 for the required minimum performance standards.
More info:
First test of Sense and Avoid (SAA) architecture and Self Separation functionality (2013)
2014 ACAS-Xu and Self Separation Flight Test
ACAS-Xu and First Self Separation Flight Tests report
NASA FT3 Test Environment Report
FT3: NASA, Industry Complete Third Phase of UAS Flight Testing
FT4: Two Month UAS Flight Test Series Concludes
NASA FT4 report
In 2016 the Integrated Test and Evaluation Team received the 2016 Associate Administrator Award in the Technology and Innovation category
NASA No-Chase COA flight 2018 video
NASA No-Chase COA flight test report
Ikhana Takes Home a Laureate Award
GA-ASI MQ-9 and DAA Japan video
<![if !vml]>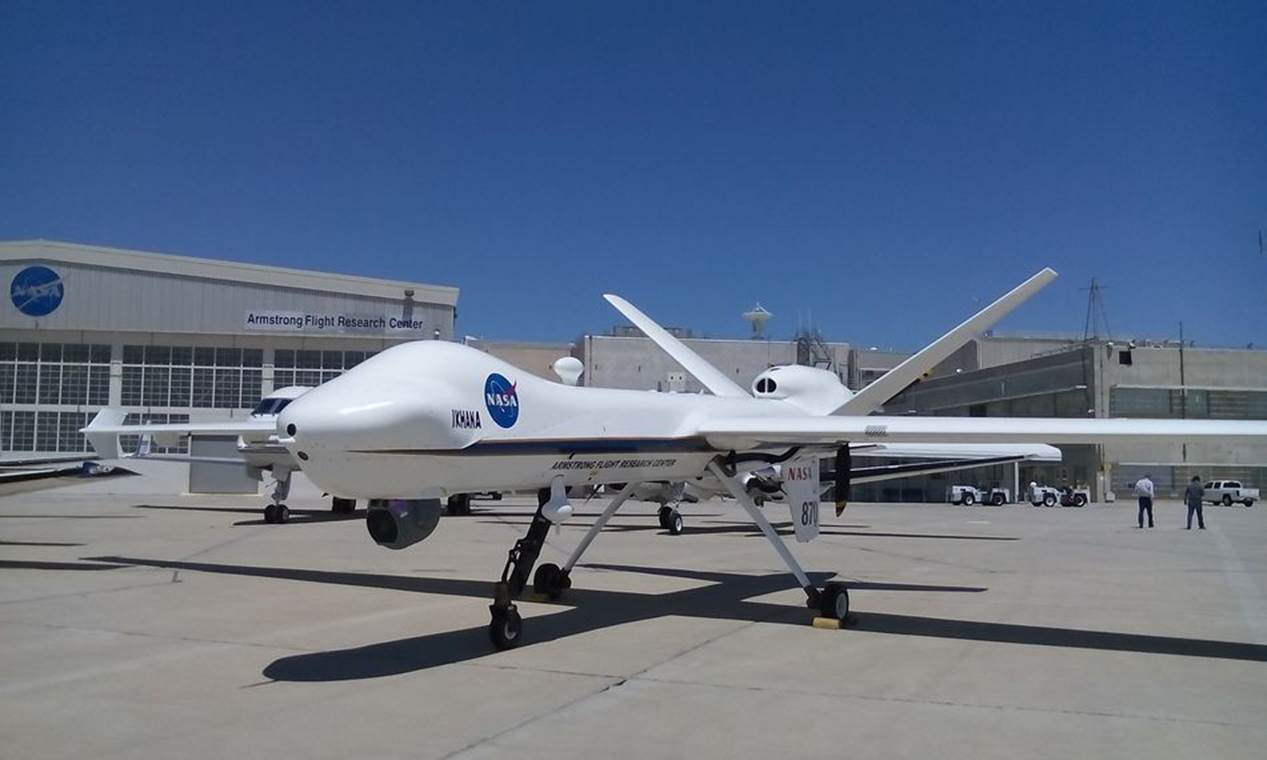 <![endif]>